Woke up Thursday Morning at 7:oo and had a wild hair....
We decided to go to Lava!
My sister and her husband just bought a new Trailer/toyhauler and wanted to try it out so we spontaniously decided to tag along.
I went for a run thursday morning to come back to our trailer in the driveway ready to be cleaned and packed.
Needless to say....we were ready and on the road by noon......I KNOW, I rock!
So, we drove to Lava, unknowlingly knowing if we had a camp spot......
unfortunatly there was NOT a spot for two trailers next to each other.. waaaa.....
So a few miles away in Downey was a FUN little camp spot with a hotsprings pool and slides.
So we spent time at both places.....
Are some pictures My brother in law took....
and CHAD...im NOT posting the other ones...lol
This slide scared the CRAP OUT OF ME!
It shot down steep into outer darkness....and then shot up and around like lightening..
I screamed loud! Then I peed!
With the result of the BIGGEST wedgey ever.....that my brother in law caught. and then took pictures of me actually pulling it out. NOT pretty. :)
It was lost for almost 2 months. :(
He is his best friend. Had him since birth.......
It was hidden in my old Picnic basket I got out for my engagment session....
oh i wish I had my camera to capture Jax's expression!!!!!
Our camp spot was next to this pasture.......
Autumns Dream. She was in heaven!
I thought I was pretty tuff, actually!
Cuz I screamed more then the kids going down the river.....
I was so scared to get thrown off. :)
Do you blame me? I didn't wanna lose my flip flops! lol
we took turns taking the kids so one of us could stay with Charlee....
Then we decided to take her with us the last run down...., to bad we didn't have a pic with us all on the raft. SHE HATED IT BTW!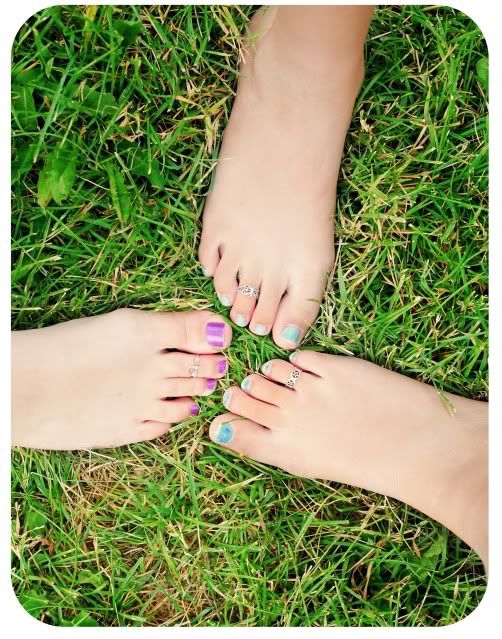 The Girls and I bought toe rings at a Shop in Lava.....
Too cute!!!
.
.
Glad we had a wild hair.
It was fun.
It was Needed.
But was glad to come back and take a LONG hot bath in my TUB!
.
.
Todays Thankfuls:
Rockstar.
My bathtub.
Understanding.