We had another craft day at my moms.....
I could do these everyday.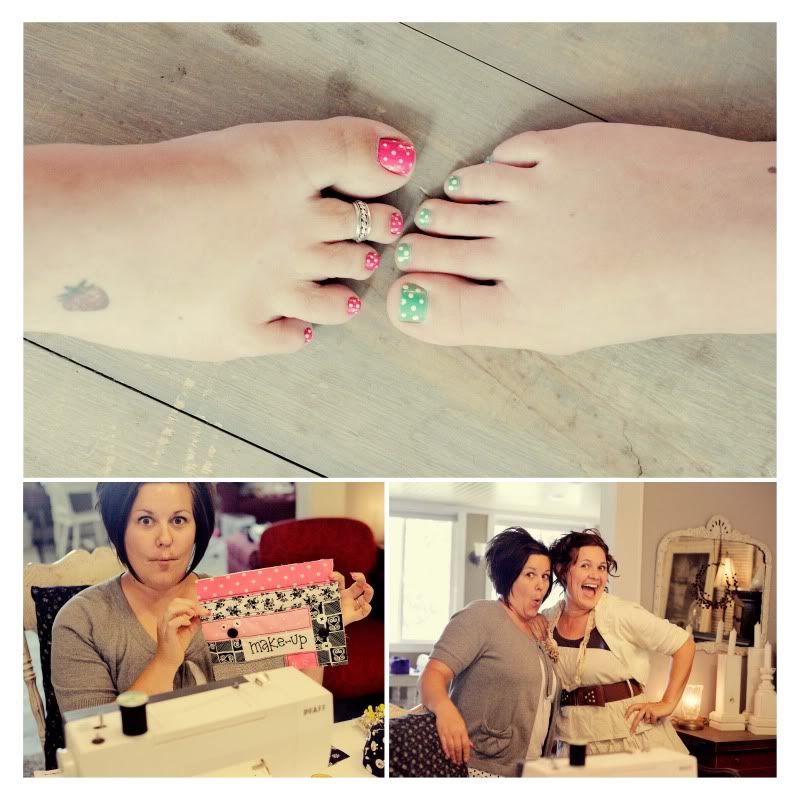 Below is a BIG pile of sheer curtins.
I wanted to make a scarf so badly. One I saw in the DownEast Mag I got in the mail.
So im my searchings in my mom's tunnel of endless possiablities of STUFF!!!!
I found these curtins....
My sister and I and My mom laughed till we had tears......
cuz Im WEARING A CURTAIN.....and it ROCKS!!!!!!!!!!!!!!!
I even added little puffy grapes...
Im so wearing this to church on sunday!
and everyone will wish they could wear draperies and pull it off.
I had to take snippits of my mom's house.
I want to be buried there when I die.
My mom's house is so full of peace.