My Little Jax is all done with Kindergarten.
I indeed got teary eyed as he walked across the stage to get his certificate.
He is growing up WAY TO FAST!
Im very VERY excited to have him home with me everyday this summer. I sure enjoy his Company.
I got him a WHOLE new outfit.....and a new hair cut to match.
I think he looks like a good lookin missionary! :)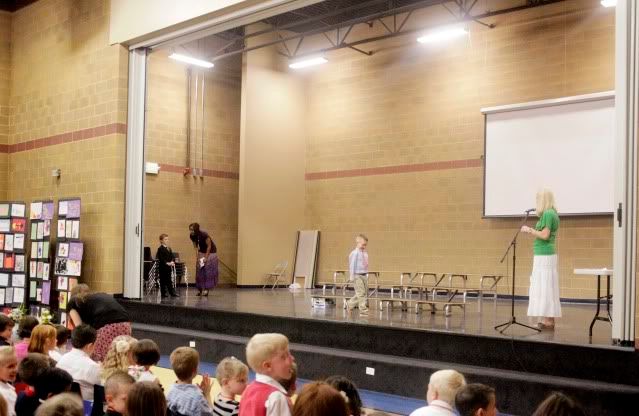 Look at his CHEESIER smile!!!
let the fun and crazy-ness begin!